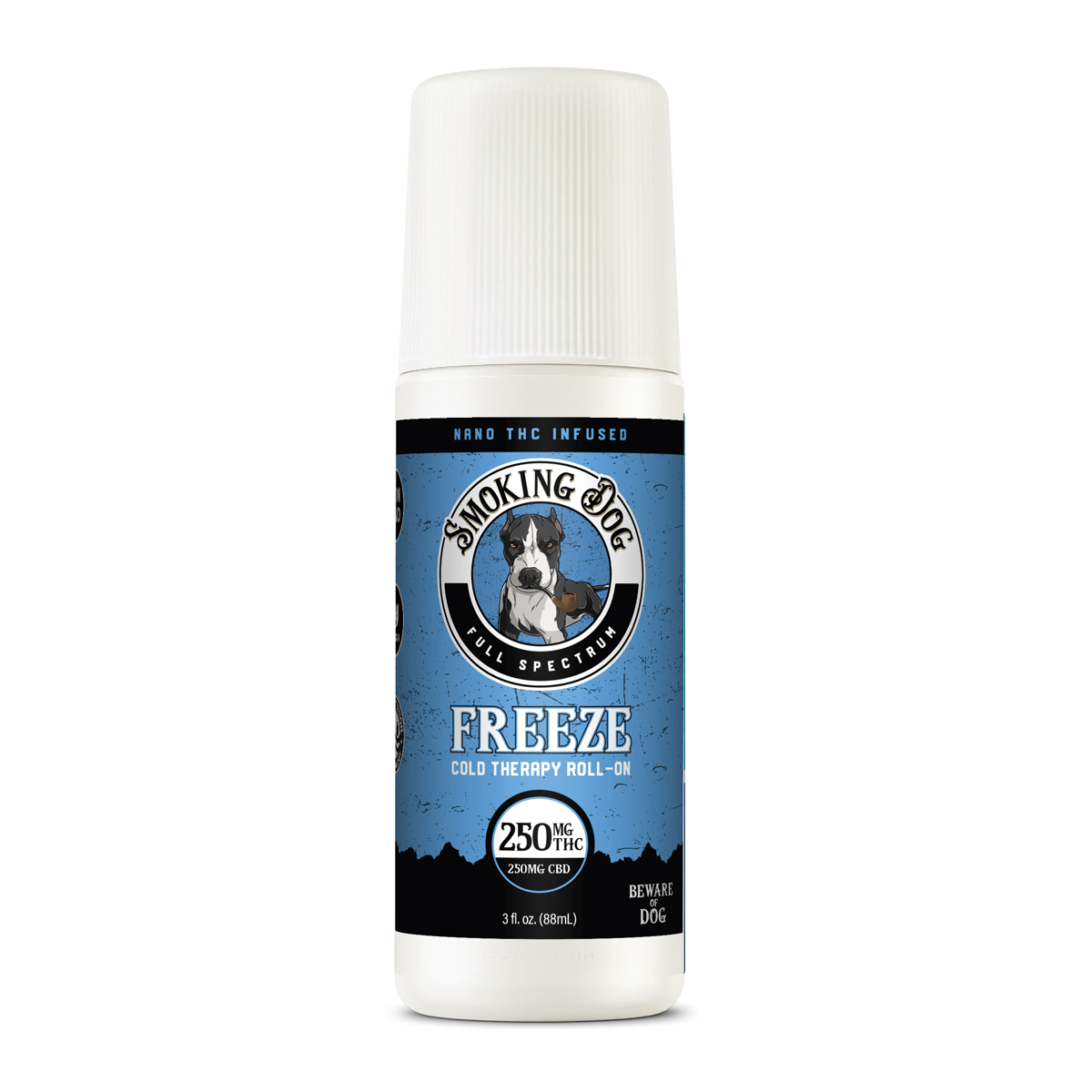 Smoking Dog Freeze 1:1 (250 D9: 250mg CBD)
11 Reviews
Based on 11 reviews
Fastest delivery:
Estimated delivery:
Delivery options and delivery speeds may vary for different locations.
Manage addresses
or enter your address:
No results
Tackle pain right at the source with Smoking Dog 1 to 1 Roll on Freeze. Each 3oz Freeze contains 250mg of Delta 9 paired with 250mg of CBD. Cold therapy minimizes muscle pain and inflammation, while our proprietary Skin Retention Technology allows the cannabinoids to better penetrate the layers of the skin, and stay on the skin longer, for lasting relief.
* This product contains THC derived from hemp and could result in failing a drug test.*
*THIS PRODUCT IS FOR HUMAN CONSUMPTION. NOT FOR PETS.*